The absolute beginner
Never stepped on the ice before? Neither had they.
Signup for free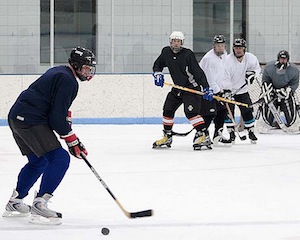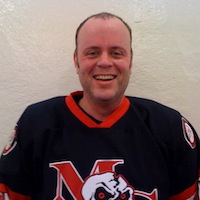 " JMS is the perfect environment to learn how to play hockey. The people are supportive and friendly and the philosophy of staying positive and having fun makes it a great place for those of us who are new to the game. "
" Growing up in the South, I never had a chance to play hockey. JMS gives me the opportunity to skate with individuals at similar levels. This ice time helped me grow my skating abilities from absolute beginner to respectable recreational hockey player level. I couldn't have done that without the opportunity to skate with others at my own level. "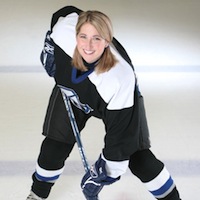 " I first learned about JMS Hockey from a fellow Eden Prairie hockey mom. My friend loved JMS and explained that it is a supportive and fun environment where male and female players of ALL levels, even newbies like me, are welcome and can play the game at their own speed. Five years later, I am still playing JMS Hockey. While I am no longer in the Level 1 beginner group, I still have a great time with many of the same folks I met that first time at JMS, all of whom still enjoy getting together for a fun night of adult recreational hockey… at ANY level. "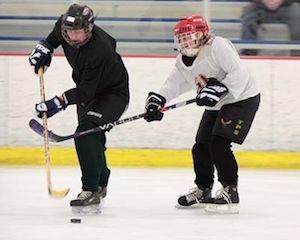 Neophyte
ne•o•phyte — 1. A recent convert to a belief; a proselyte. 2. a beginner or novice
Signup for free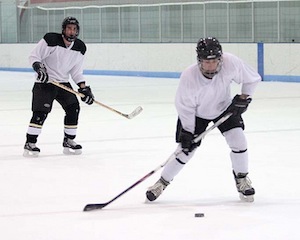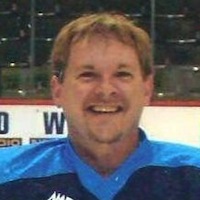 " I started coming to JMS in 2004 as a guy who could barely skate... even though I have been in hockey skates since I was a kid, my sessions at JMS showed me more about the game and now I immensely enjoy my playing experience. "
" I have goofy hours (nights w/ Wed and Thurs off). I played hockey with some work friends on Fri mornings and it was awesome. I just learned to skate in Jan of 2010, I'm still honing my skills, but haven't mastered skating backwards. Most if not all members are nice and polite towards me, and I appreciate that. I would like to skate closer to home, I live in the south metro. I think JMS is great, they are professional, and are willing to help. I advise my friends to join, cause I know they would love it. "
Lifetime Rink Rat
Stick? Check. Helmet? Check. Breezers? Check. You're good to go.
Signup for free
" I have played hockey all my life: traveling youth hockey, high school hockey and college club hockey. After playing years of men's hockey in the Minneapolis area, I have decided that JMS Hockey is the right fit for me because of how it is organized and the high level of skilled hockey players in the league. I have met and played hockey with some of the top players that have grown playing hockey in Minnesota just like me. I also like the scrimmage style of play. This allows me to have an intense 1.5 hour workout without any stoppage of play. It beats pond hockey! I am so happy that I was introduced to JMS Hockey! It has kept me involved in something I truly love and I hope to keep playing JMS Hockey throughout my life. "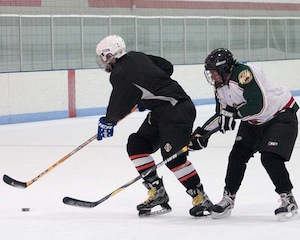 " I and my family (now ten of us playing JMS, including children and grandchildren) felt at ease and welcome. "
" [I was worried about] skating after taking 29 years off. The various levels are great, and absolutely addressed my concerns. "