What's Stopping You?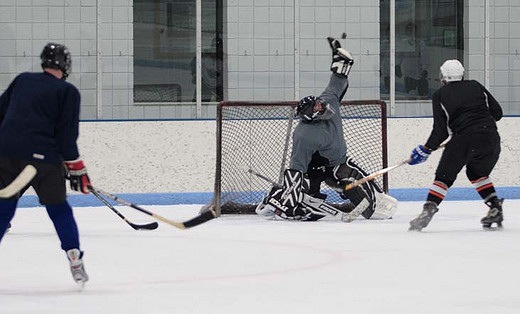 Here's how to get from sitting at your computer to playing JMS:
Create an account and take the survey. Watch the level video. If you're still concerned about your level placement, fill out a support ticket by clicking Get Support in the lower-right, and we'll get back to you very quickly.
Need gear? JMS Hockey has loaner kit for people interested in trying the sport. With advance notice [link to support ticket], we're happy to arrange free (gently used) loaner gear to help get you on the ice.
Put money on your account. Click "$0" next to your userID in the upper right corner of the screen OR under the "Home" tab, choose "Manage Your Account" and then "Add money to your account," then enter your information into the secure server.
Check out the FAQs here for all the answers about how we operate, the gear we wear and the locations we play, and more. Then...
Head to the Games page, find a parity session or a multi-level Community Session. Hold your mouse arrow over the game to see the "Sign up" button in the upper right corner and just click to sign up!
Interact with the JMSers! See current topics in our forums or chat in the game comments about where you're going out after your game.
Personalize your account — upload an avatar, enter your emergency contact, adjust display settings — all from Manage Your Account.
Prepare for your session: familiarize yourself with how to put on your gear and how we do things, hydrate on game day, and relax —everyone at JMS has been new once themselves. People are friendly and it's just for fun. You will have a blast!
More questions?
Please see our FAQs for an instant answer — and if you still have questions, open a support ticket and we'll have an answer for your soon!